What to bring to your appointment
Please bring the following to your appointment:
Your referral letter from your General Practitioner.
Bring films or discs of all X-rays, CT and MRI scans. Please note that printed reports without images are not usually sufficient.
Medicare card, DVA card, Pension Card.
Private health fund details, if applicable.
Pension card, if applicable.
We accept the following methods of payment:
EFTPOS

Credit cards – Visa and Mastercard

Cash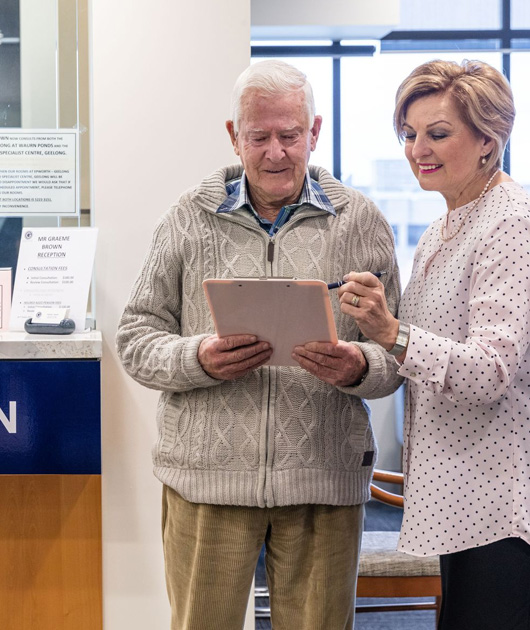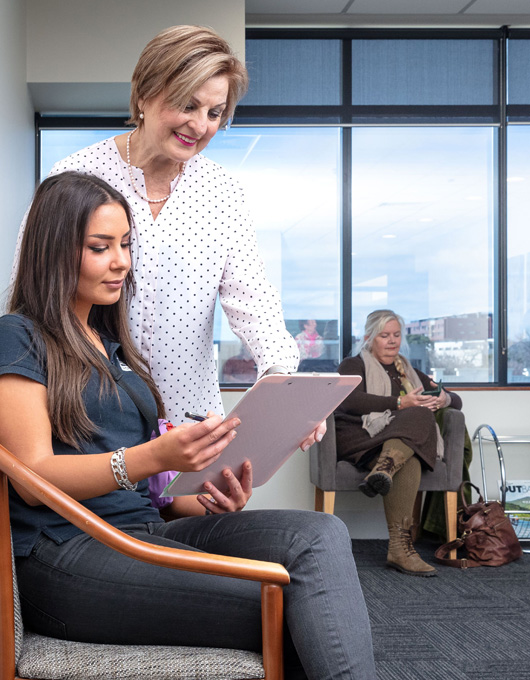 In the event that you need to cancel your appointment, please let us know at least 48 hours before.  This will enable us to offer your appointment to someone on the waiting list. 
The 24 bus Route will take you to and from Geelong Station just over 1km away. The nearest bus stop is located on the corner of Little Myers and Moorabool Streets. The bus stop is just around the corner and is a 2 minute (180 metre) walk from the clinic.
There is ticketed on-street parking (including disabled bays) outside the St John of God Specialist Centre. Should you be unable to find an on-street parking spot there is a large paid underground carpark beneath the St John of God Hospital directly opposite Dr Brown's clinic. Parking rates in the carpark are $2.00 per hour with a maximum of $12 per day.